Who We Are
To find suitable persons for the Episcopal ministry and aid them in acquiring a thorough education.

-SIM's founding purpose on October 2, 1857; our ministry ever since.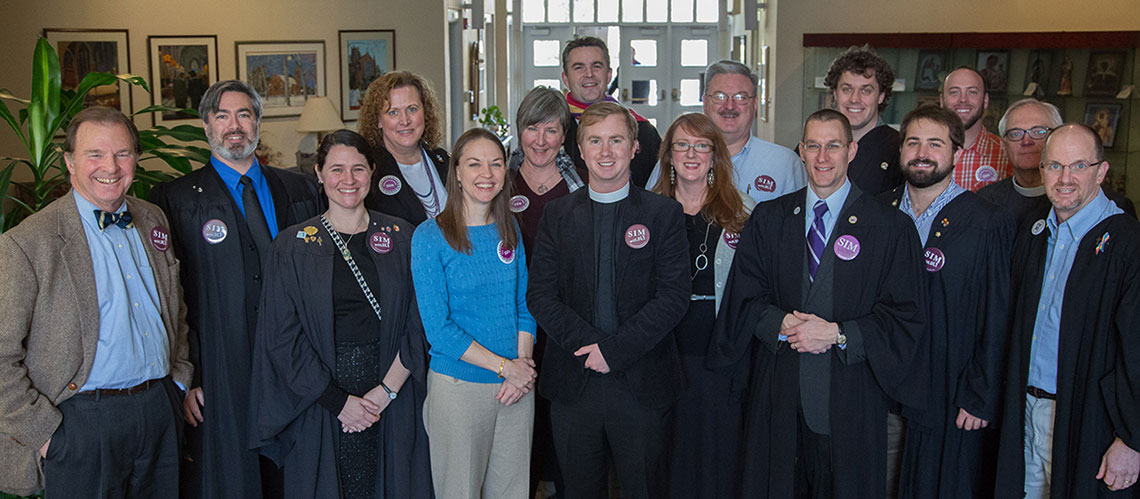 An independent, non-profit, 501(c) 3 scholarship granting body, SIM was established in 1857 in Hartford, Connecticut. A visionary group of Episcopalians founded SIM when rapid expansion in the Church, barely two generations into its life independent of the Church of England, called for addressing the need to develop and nurture ordained leadership.
We carry out our mission of support of theological education and training of the future ordained leaders of The Episcopal Church in three distinct ways:
Financial: scholarships and grants
Pastoral: daily prayers and semi-annual visits to our recipients
Advocacy: supporting seminarians in the councils of the Church
Over $6,000,000 in scholarships have been granted to over 5000 seminarians.
SIM maintains an identity independent of seminaries, dioceses and national church bodies in order to maintain its focus on meeting the needs of women and men who are postulants or candidates for Holy Orders in The Episcopal Church.
Our seminarians benefit from each and all of our prayers for their ordination journey. Please join us in prayer for our SIMinarians below and/or all seminarians. You are invited to use our collect below or any of your choosing.

A Collect for Seminarians
O God, bless all who study to serve you as priests in your Church.
Most especially, we intercede for those seminarians who are the recipients of your gifts
given through the Society for the Increase of the Ministry (SIM). Enable SIM to uphold these students in body, mind and spirit in the realization of their vocation and watch over the faculty and administration of their seminaries guiding them on their journeys. All this we ask through Jesus Christ Our Lord. Amen