SIM News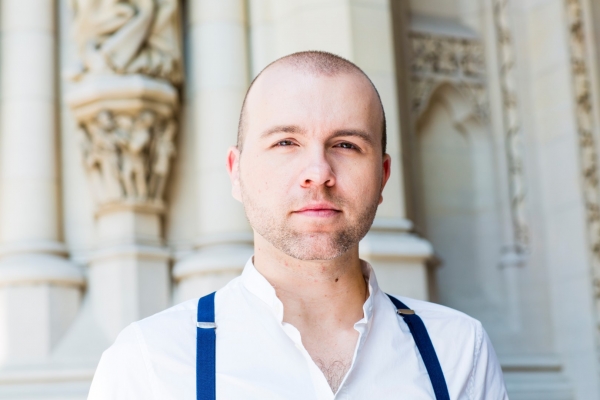 Phil Hooper: The Substance of our Love is Presence.
05/25/17
Now while Jesus was at Bethany in the house of Simon the leper, a woman came to him with an alabaster jar of very costly ointment, and she poured it on his head as he sat at the table. But when the disciples saw it, they were angry and said, "Why this waste? For this ointment could have been sold for a large sum, and the money given to the poor." But Jesus, aware of this, said to them, "Why do you trouble the woman? She has performed a good service for me. For you always have the poor with you, but you will not always have me. By pouring this ointment on my body she has prepared me for burial. Truly I tell you, wherever this good news is proclaimed in the whole world, what she has done will be told in remembrance of her. (Matthew 26:6-13)

Just hours before a man opened fire on a crowd of concertgoers in my adopted hometown of Las Vegas, Nevada, I was with my classmates in the redwoods of northern California, celebrating the conclusion of our annual retreat with a simple Eucharist. We praised God and received God's broken body together, unaware that we, too, would be broken that same night by yet another national tragedy.

After Eucharist that day we drove back down to Berkeley by way of Santa Rosa, one of my childhood hometowns. The townscape blazed brilliantly, peacefully, in the October sunlight. A week later it would instead be blazing in the flames of a voracious wildfire.

In times such as these, when peril dances at the edge of all you hold dear, it is instinctive to tremble, to rage, to shout. The world feels unstable. What do we do, Lord? Surely there must be something we can do?

And so I've been thinking the past couple of weeks about the woman with the alabaster jar and her prodigal anointing. What is her message for us? Why is Jesus so insistent that her service is important, especially when there are people in urgent need—then, now, and always?

And it occurs to me: her actions are not prodigal, but essential, because above all she is present. To be like the woman with the alabaster jar is to recognize that, in a world beleaguered by need, presence is just as important as action. Faced with suffering, we are called not only to mend and heal, but also to behold deeply, to see fully, to sit fearlessly with all that is fearsome. The woman sees Jesus as he is and loves him as the crucified One whom he is becoming; in anointing him she acknowledges the truth of a broken world that crucifies Love itself. She doesn't try to avoid or deny this reality by acting out of fear. Her anointing is her deep, attentive presence to the Living God in her midst, even in the looming shadow of the cross. Amid the gunfire. In the smoke.

As Christians we tend to be people of action, and rightly so. Responding to shootings and fires and every other type of woe is at the core of our life together. As Jesus reminds us in the passage above, the poor (and the wounded, and the lost, and the whole hurting earth) will always be there, this side of resurrection, and our calling to respond is the crucible of our faith. But action is just that: a crucible, not the substance itself. It is the jar, not the soothing ointment within. The substance of our love is presence.

The substance of our love is presence.

Our presence—to truly behold another in their pain and their joy, in all their broken beauty—is the first and simplest gift we can offer God and our neighbor. It is the wellspring from which loving action will then flow. With presence, that precious ointment, we can then anoint one another amid the beautiful and terrifying mystery of this uncertain life. It is the gift that no bullet can rend and no fire can consume. The woman with the jar overflows with presence, and Jesus, in honoring her, tells us this is the Way to love. There is, in truth, no other.