SIM News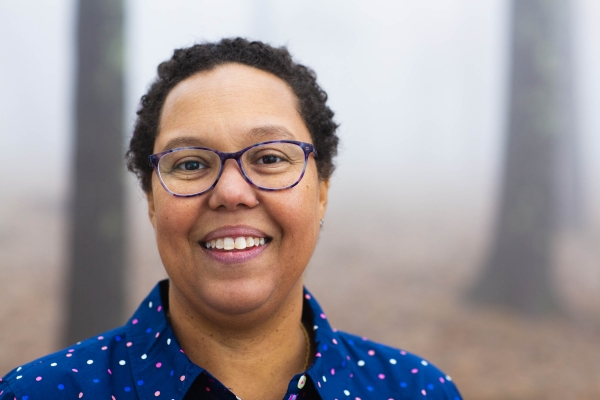 Marisa Sifontes
06/19/19
Marisa Sifontes, Candler School of Theology, Emory University '21 Postulant, Diocese of North Carolina
Marisa Sifontes has had a career in the practice of law for 20 years in corporate firms and government service. Before her enrollment in seminary, Marisa went on a nation-wide 30,000-mile "journey of discernment" to "witness the state of our country and our church in a hands-on way" and to decide where God was calling her.

Of her RV-powered travels with her two children, Marisa relates, "On the road, I encountered small churches and large ones, well-established historical buildings and small churches that were built piece by piece. I saw the strength of the laity where a full-time priest was not present, and I saw many different expressions of faith, all tied together by the Book of Common Prayer." However, "of greater importance to me is the time I spent with people I encountered on the road, listening to their stories and sharing my own, leading with faith, even when I wasn't sure what the outcome would be. Time and again, experience has shown me, as a person of color, people yearning for genuine connection, fearful of 'the other' for reasons they may not be able to understand, and that through contact, communication and conversation, we are able to reach common ground, to understand one another, and hopefully leave each other better for the exposure."

Of her summer plans, Marisa says, "I am planning to travel to Botswana this summer; (It is the companion diocese for the Diocese of North Carolina.) Given that my interest in the work of reconciliation in the church extends not just to those of us in the US, but across the Anglican Communion and beyond, I am looking forward to having the opportunity to see what Anglican worship looks like outside of North America. The Theology and Religious Studies department of the University of Botswana in Gaborone is hosting a conference in early July that I plan to attend. The subject of the conference is Mother Earth, Mother Africa, and Theological/Religious/Philosophical/Cultural Imagination."
**UPDATE FROM MARISSA** Reflecting on her summer travels, Marisa had this to offer, "This summer I spent five weeks traveling in southern Africa, visiting South Africa, Namibia and Botswana, communing with and learning from the people there.
My time there gave me the chance experience Beloved Community well beyond the borders of the country of my birth. So much to take in, so much to absorb: meeting other seminarians and seeing how similar our experiences are; serving on an altar at a service where the primary language was not my own but recognizing the familiar rhythms of the Nicene Creed in my soul; walking in the townships and feeling the barriers that are put in place to hold others back — but yet, those oppressed persist. Still we rise.
While there, I was able to attend a conference held by the Circle of Concerned African Women Theologians held in Gaborone, Botswana. Scholars from all over the African continent and beyond gathered together to share and learn. I drank deeply from the well and found the waters to be so restorative.
Traveling in Namibia and South Africa, countries still working through the vestiges of the apartheid era, I saw how much work remains to be done. But, as was pointed out to me, "We've only been at it for 25 years. How long has it been for your country…and where are you all at this point?"
Touché. The work continues.