SIM News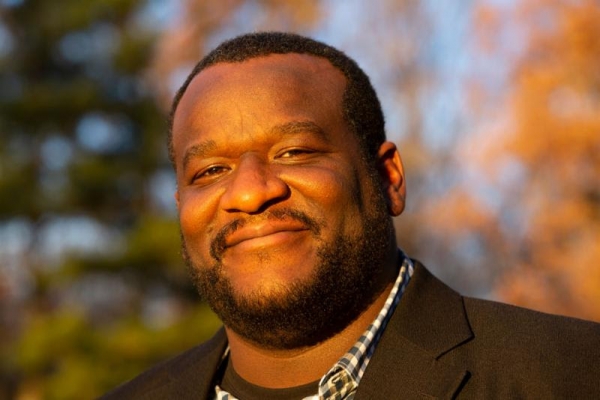 Malcolm McLaurin - SIM Becoming Beloved Community Scholarship Recipient
12/12/18
"The Episcopal Church isn't usually thought of as a church of people who look like me. A good portion of my ministry has been about sharing a narrative – whether it be a black experience, a southern experience or a socioeconomic experience. My hope is these stories will help shape a beloved community where we in the Episcopal Church hear the narratives of all."
— Malcolm McLaurin
Malcolm McLaurin is a recipient of a 2018-2019 SIM Becoming Beloved Community scholarship. His dream is to develop his prodigious gifts as a preacher of God's prophetic word and to lead the Episcopal Church into relationship with those who suffer.
Advent is a season when we are called to prepare a way (Isa. 40:3). Through SIM's Becoming Beloved Community scholarships the people of the Episcopal Church are creating a way to lift up leaders whose voices have long gone unheard. Prophetic leaders who cry in the wilderness of our present day, 'Prepare ye the way of the Lord."
The Society for the Increase of the Ministry (SIM) is committed to following God's call to lift up leaders from all walks of life to bring the transformation that is needed today in the Church and in the world.
Give today, in the name of someone whose leadership has shown you the way.
Join SIM in securing the future of the faith.