Our History
The Society for the Increase of the Ministry
by The Rev. Dr. Borden Painter, Jr.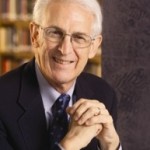 The author, the Rev. Dr. Borden Painter, Jr., is Professor of History, Emeritus, of Trinity College. He served as SIM's president, 1988-1993, and a member of the executive committee, 1997-2004. This history of the Society's 150 years is based on its archives and, for the first century, the article by the late Professor Glenn Weaver, "The Society for The Increase of The Ministry: A Brief Centennial History," Historical Magazine of the Protestant Episcopal Church, XXVI:4 (1957): 381-408.
Please contact us to receive your free book in the mail of the History of SIM. You can download an excerpt of the book by clicking here.